#AskAnApprentice: You're Hired!
Daniel Galvin
is one of London's most iconic hairdressing brands – a home to world-class hairdressers who've been trained to offer the very best in colour and styling to a glossy, wealthy clientele that includes royalty, pop stars and celebrities (the late Diana, Princess of Wales, was probably the most famous, although Madonna might disagree!). Owner Daniel Galvin OBE, a pioneer in hair colour and a legend in his field since the swinging Sixties, still personally oversees the in-house training of new recruits, helping to shape a team that operates at the very top of their game – with rewards to match. As we celebrate National Apprenticeship Week, we caught up with operations director at the salon, Stephen Nurse and five former Daniel Galvin apprentices whose careers are truly going places.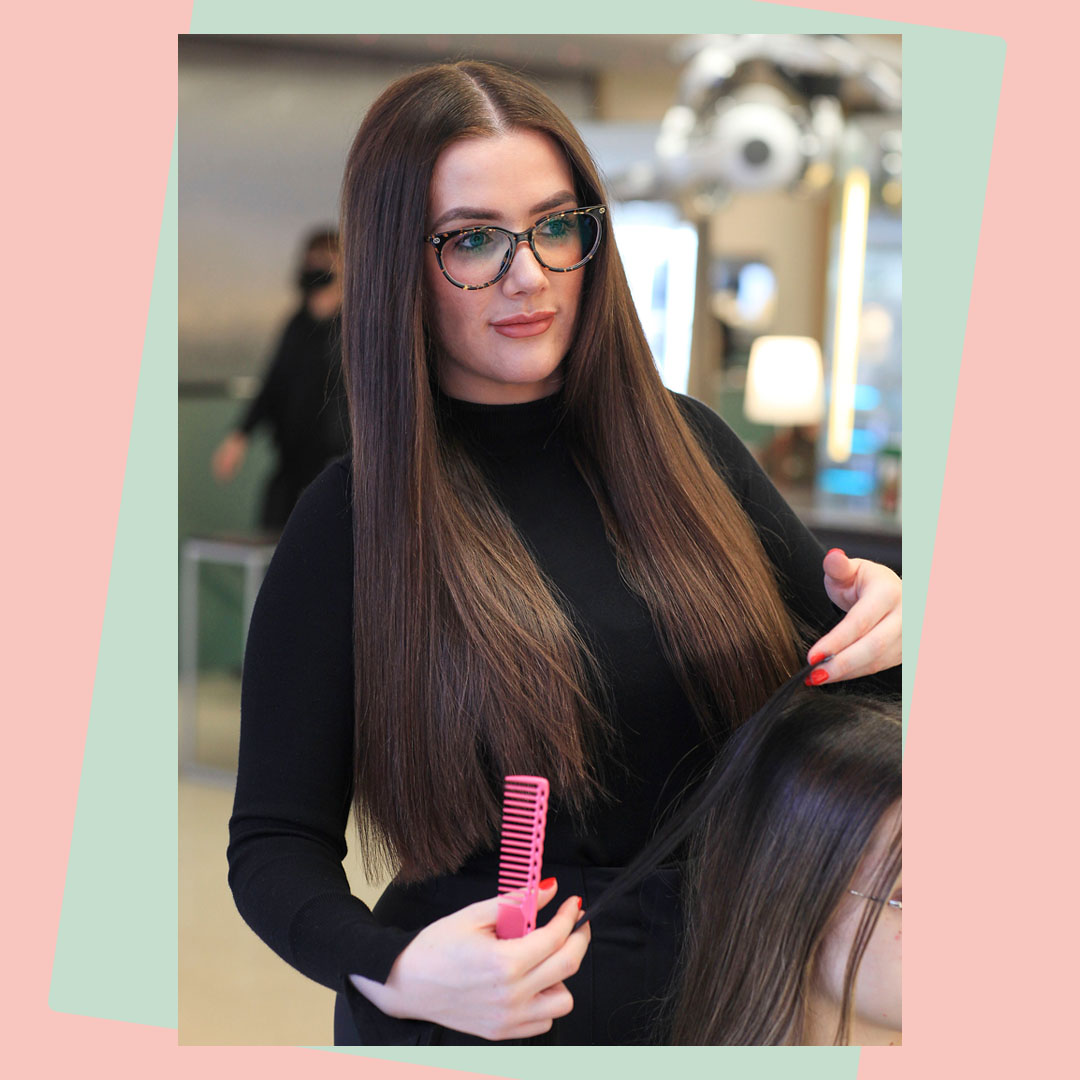 Stephanie Facer | Senior Principal Stylist
Age employment commenced:
16

Current age:
27

Length of employment:
12 years
Why hairdressing?
Ever since I was young I have always wanted to do hairdressing. In primary school I would always braid hair and my love for it went from there.
And why an apprenticeship?
When I was in Year 10 at school, my family hairdresser recommended that I do my work experience at Daniel Galvin. That's when I found out about the apprenticeship scheme and it seemed like a win-win!

What were the good bits about your apprenticeship?
I absolutely loved all of it! Every day was different! Meeting celebrities and other incredible people! Working on London Fashion Week! Britain's Next Top Model! Photoshoots! Also, having one-to-one training, which really helped boost my knowledge and allowed me to work alongside some of the best hairdressers in London in the biggest salon in London. What more could you want?

And the not-so-good bits?
The early mornings and late nights… Sometimes I wouldn't get home until gone 10pm. But that's just what you had to do. Also, it took some getting used to standing on your feet for over 10 hours every day!

What has a career in hairdressing enabled you to do with your life?
It's helped me make a successful living for myself, travel the world and I am now a home-owner. I count myself very lucky!

Looking back, do you think doing an apprenticeship has enabled you to make a bigger success of you career?
Yes! It definitely put me on the right path. Also, working in London and having the London lifestyle made me more confident and outgoing.

What advice do you have for someone considering hairdressing as a career?
Make sure you look at your options. Visit salons and get a vibe for where you want to work and what they can offer. I'm lucky because Daniel Galvin is the only salon I have ever worked in and 13 years later I still love it. Get yourself out there! Hard work pays off.
"Stephanie is one of the most hard-working, dedicated members of the team. She developed a passion and flair for extensions that's resulted in a very large number of her clients having huge."
- Stephen Nurse, operations director, Daniel Galvin
NOW MEET...
︎ ︎

#ThinkHairdressing #AreYouIn #NAW2022 #BuildTheFuture