INDIVIDUALITY SQUAD




Hairdressing: it's an exclusive club where everyone is welcome!


When considering a career, what are your priorities? For some, it's money, for others a generous holiday allowance, but for many it's a workplace where everyone feels accepted and welcome.

Hairdressing is one of those careers that is hugely supportive of those who somehow feel 'different'.

Sophia Hilton was 27 years old when she launched Not Another Salon on London's Brick Lane, a salon where her team of 'misfits' come together and strive to make each other, and their clients, feel accepted every day:

"I definitely opened the doors of Not Another Salon with some idea of what I wanted. The No Judgment Policy existed before we launched but what I realised over time is these little ideas that have grown are all a reflection of things that happened to me through my childhood, teens and early adult years. So, doing things like becoming gender-neutral and more of an open space for people that want to be different or want to be accepted for who they are, is basically my own struggle through my life of being a bit different and wanting to be accepted for who I am. I didn't realise at the time that I was creating a safe space for people to live in this reality." -Sophia

Hairdressing is an industry where individuality thrives. Originality is prized: session stylists are in huge demand because of their ability to set, not follow trends; clients seek out stylists and colourists who align with their own style; hairdressers of stage and screen bring personality to life.


Sophia Hilton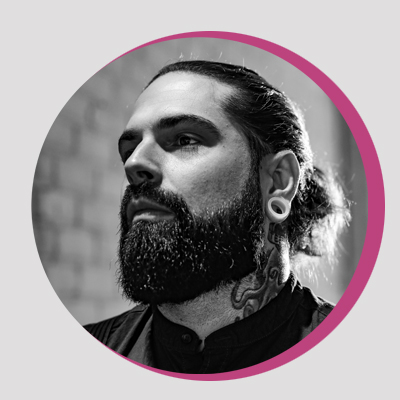 Tom Chapman
Casey Coleman


As Tom Chapman, barber and founder of mental health initiative The Lion's Barber Collective, puts it:

"The hair industry as a whole is incredibly welcoming and non-judgmental. When I started out in 2001 I had a pink mohawk and full of aspirations to be heavily tattooed (which I achieved pretty quickly) and those are things that would never have been allowed in most industries – especially 20 years ago. We spend our whole day listening to people tell us about their issues and problems and to do that you have to have a natural level of empathy. Hair professionals naturally accept all, it is the nature of our industry." -Tom

This dedication to equality is shaping how salons operate. Casey Coleman founded CHAIR Salons, a salon that actively advertises itself as LGBTQ+ friendly, and continually educates his team to ensure they provide a welcoming environment for these communities.

"We now live in an age where people choose not to be identified by their gender and it was important to me to open the first gender-neutral salon in Wales. I believe salons should charge for the hair we're cutting, not the gender that's sitting in our chair." -Casey

Non-conformist, individualistic, eclectic, the hairdressing community is driven by difference. So don't be concerned about fitting in – this is an industry that celebrates standing out!