GRL POWER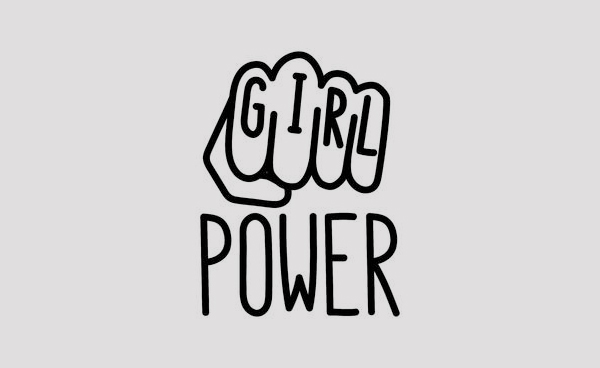 The hairdressing industry is a hub for female empowerment...


The movement coined by the Spice Girls back in the 90s means more today than ever. The fight for equality, the solidarity of women together, a refusal to let gender become a barrier to what you really, really want…

Girls rule in hairdressing – a staggering 83% of people working in hairdressing and barbering are female. They're salon owners, business managers, world class barbers, skilled colourists, globally renowned session stylists, brand ambassadors, educators, marketeers and social media influencers, amongst many other roles. Come and meet some of the industry's wonder women…



Female Boss… Gina Conway

Who: Gina Conway
Owner Gina Conway Salons and Spas

Story: She's got three successful London salons and an academy, employs a team of 100 and trains 20 new recruits every year. A multiple award-winner, including Creative HEAD's Most Wanted Best New Salon, Gina's got a clientele that includes the actresses Maggie Gyllenhaal and Sienna Miller, works with fashion houses from Jean Paul Gaultier to Vivienne Westwood and champions environmental awareness, raising over £35,000 for WaterAid to date.

"My message to young women is it won't be an easy ride, but with some perseverance and focus on your craft, you can do it. And don't take no for an answer." Gina


---

Shaping up and standing out… Hayden Cassidy

Who: Hayden Cassidy
Freelance barber and global educator

Story: After her career in football ended due to injury, Hayden was introduced by a friend to the world of barbering, and unexpectedly felt the spark of passion reignite. After purchasing a home clipper set and immersing herself in YouTube tutorials and Instagram, she volunteered at a barbershop in Dublin and eventually secured an apprenticeship. Since then, her rise has been meteoric: Hayden has travelled to Brazil, Indonesia, USA, Canada, Russia and all over Europe showcasing her work and educating others, she's built an Instagram following of over 90,000, and she is Global Educator for clipper brand Andis. Now based in London as a freelance stylist, Hayden has an agent who secures her jobs in men's hair and grooming on editorial sets, film work and fashion projects, then works a couple of days in Soho and Covent Garden growing her clientele at reputable barbershops like Ruffians.

"When I started, there wasn't any female barbers in Dublin but I think having the confidence in your ability and choosing the right people to work with helped me along the way. I've been across the world on stages with some of the most incredible talented barbers, who are female. It's about believing in ourselves and our skills, and pushing ourselves to break boundaries in the industry, and also supporting each other. Very early on in my career I realised how many opportunities there were in this industry. It really is down to you how far you are willing to push yourself." Hayden


---

Scottish success story… Linton & Mac

Who: Jenn Linton & Jay MacDonald
Founders of Linton & Mac, Aberdeen

Story: After just one year in business Linton & Mac had trebled their projected takings, amassed more than 6,700 clients and ranked in the top 5% of Aberdeen's 152 salons. Impressive! Today the power duo have a talented team of 29, who keep winning awards, including scooping three titles at Creative HEAD's Most Wanted & The It List 2019 and a L'Oréal Colour Trophy. Their London-meets-NYC-loft-inspired salon houses a make-up and brow bar, nail bar, style bar and eyelash extension service alongside its progressive hairdressing services.

"We have found in our industry that everyone is so supportive of us and being female entrepreneurs hasn't held us back. We have been determined to be taken as seriously as anyone else in the industry. Being in Scotland has actually been the biggest challenge for us – but we like a challenge." Jenn & Jaye


---

L.O.V.E. Love for Charlotte Mensah

Who: Charlotte Mensah
Founder of Hair Lounge and the Manketti Oil product range

Story: Having trained under Afro hairdressing icon Winston Isaacs at the London College of Fashion, Charlotte has gone on to launch her own Notting Hill salon, Hair Lounge, been named Afro Hairdresser of the Year three times and produced a Manketti Oil product line stocked by Space NK and Net-A-Porter. With education close to her heart, Charlotte also set up her eponymous Academy in Ghana, where she grew up, and a charity, Ladies of Visionary Empowerment (L.O.V.E), aimed at furthering education opportunities for young women in Africa.


---

Social media is helping to increase recognition for the female hairdressers, as Gina Conway points out:

"There are some amazing examples of extraordinary women, who have broken through in many areas and are so highly regarded within the industry: hair colourist Sophia Hilton, editorial stylist Zoë Irwin, brand ambassador and stage artist Antoinette Beenders, salon owner and creative Sally Brooks… these are just a few.

"Young people are becoming more comfortable with self-promotion and being media stars in their own right, thanks to social media and online classes. The sky is the limit."