NATIONAL APPRENTICESHIP WEEK 2021
During
National Apprenticeship Week
(8-14 Feb), The Industry is shining a light on the incredible career opportunities open to young people in hairdressing and barbering. We'll be showcasing stories from current apprentices and apprenticeship providers and are encouraging you to do the same!
Download our social media graphics below and take to your Instagram, Facebook or Twitter, telling the world your story. Make sure you tag
@theindustrysquad
and use the hashtags
#NAW2021
#BuildTheFuture
CURRENT APPRENTICES
Share why you chose to become a hairdresser or barber, the skills you are learning, the things you love about your apprenticeship and future career goals, we want to hear it all!
DOWNLOAD ME
︎︎︎︎︎︎︎︎︎
HAIRDRESSERS/BARBERS SHAPED BY AN APPRENTICESHIP
Did an apprenticeship shape your hairdressing or barbering career? Let's show everyone what being in this industry really means... Maybe you now own your own business, are a session stylist working with leading fashion houses or in TV and Film, are an ambassador for a global brand or educate future hairdressing generations. Voice your journey!
DOWNLOAD ME
︎︎︎︎︎︎︎︎︎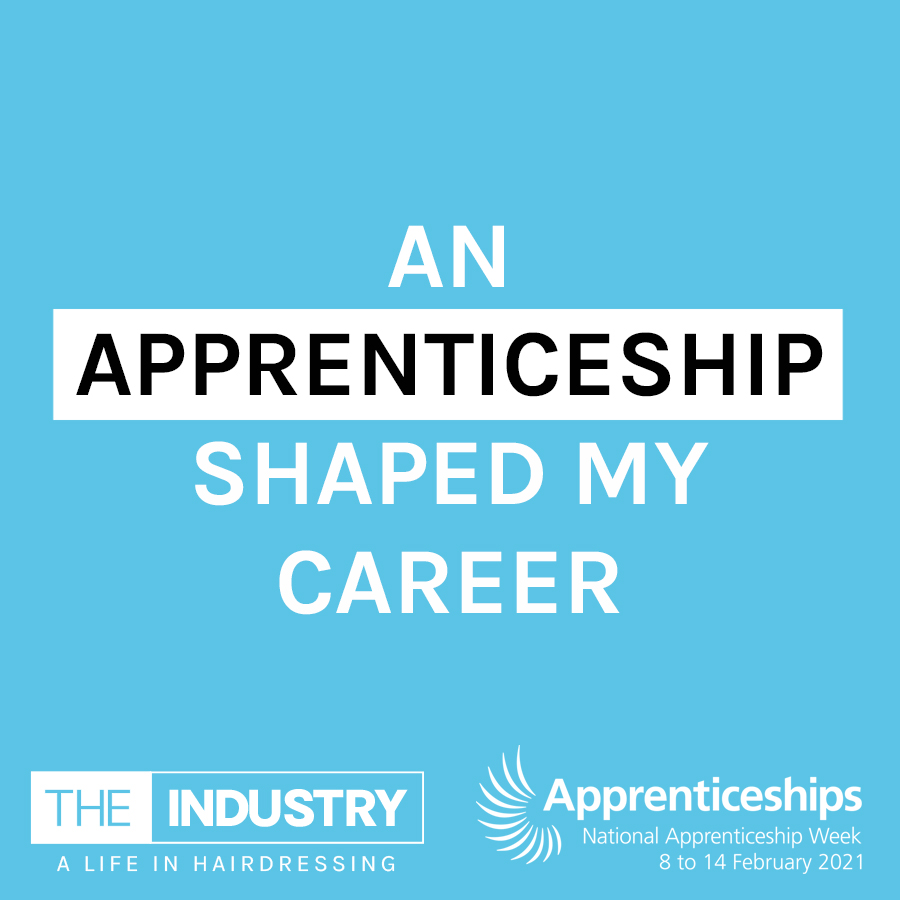 APPRENTICESHIP PROVIDERS
Do you support apprenticeships in your salon? Tell the world why! What impact do apprentices have on your business? What would you say to those considering a hairdressing or barbering apprenticeship? It's time to shout about the opportunities you offer your young team.
DOWNLOAD ME
︎︎︎︎︎︎︎︎︎
Get involved, let's get the word out!