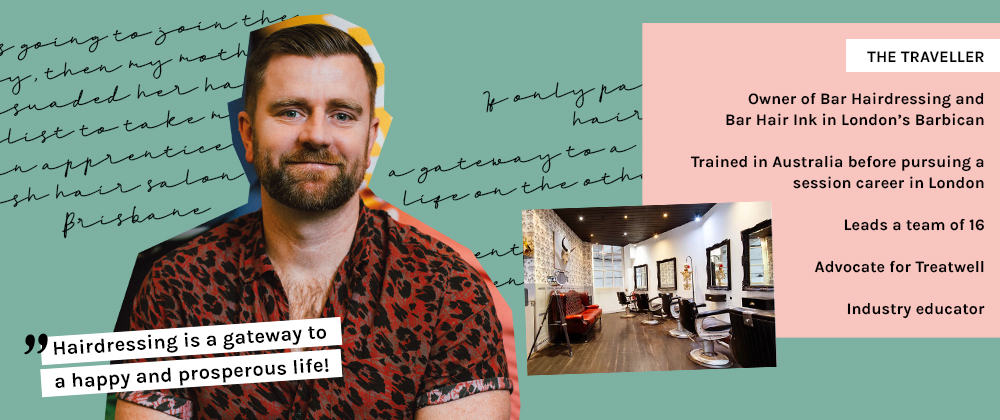 BRENT MOSSOP
I love working in hair because… I love working with people in a team and in a creative and fun environment.

My current job is… I'm the owner of Bar Hairdressing and Bar Hair Ink in London's Barbican.


My route into this world was… I was going to join the army, then my mother persuaded her hair stylist to take me on as an apprentice at a posh hair salon in Brisbane. I was able to meet women and chat to people, which was great. Although the posh side of it was painful and pretentious.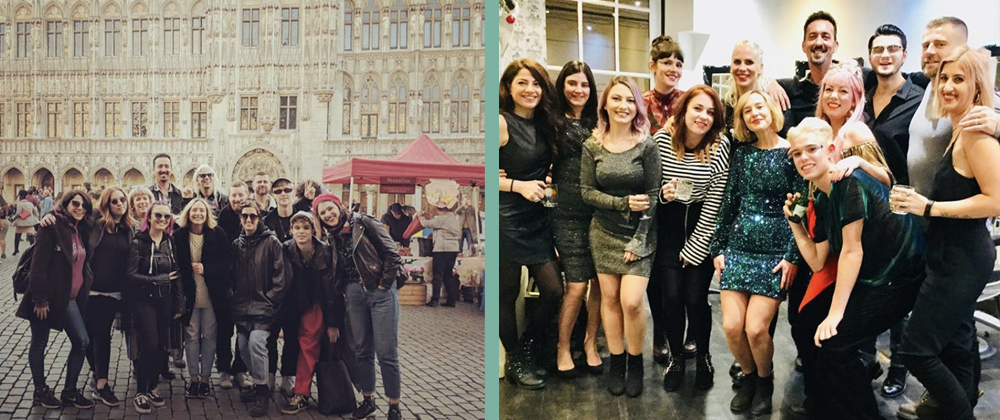 My first job was… I worked in a restaurant called Red Rooster, which was situated beside the biggest brothel in Brisbane!

If only parents knew that hairdressing… Is a gateway to a happy and prosperous life on the other side of the world! If my parents had known that, they would have encouraged my brother, who is a miner, to do it also.

The most important piece of advice has been… Work hard, and if a venture isn't working, drop it.

It's never too late to become a hairdresser because… It's never too late to do anything you think may be fun.

Working in hairdressing makes me feel… Valued at work. I really notice how much fun I have. I'm writing this stuck in my house during the Coronavirus shutdown, desperate to do something with my hands.

My career highlight so far has been… Opening a salon after I had done lots of session work in London.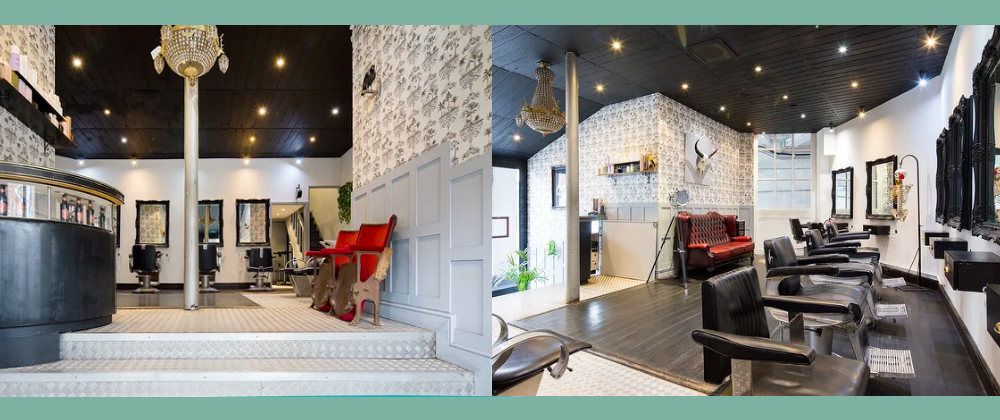 Make sure you… Listen to your educator and your clients and try to do as much hair as you possibly can. Be thankful for constructive criticism from clients and people who are really good at the job. And work with partners who can really help you – I work closely with Treatwell and it's helped me grow my business enormously, easily and quickly.


That one time, I saw… I still see people treat celebrities differently. It's painful and weird. I've seen and heard someone who was shocked because the stylist had no idea who he was. It was very funny.

Want to get started? Your first step should be... Play with someone's hair and watch some YouTube videos.

You're working with lots of people every day. Always remember to... Keep your problems at home and listen to your clients. They are the key to your success.


The hairdresser who inspires me most is… Vidal Sassoon. He went beyond his job and had an impact in far more meaningful ways than hairdressing… but he was also amazing at doing hair.

If it hadn't been for hair, I wouldn't have… Learnt how to deal with people properly. It's a skill that has helped throughout all areas of my life.

My ambitions include… Training more people in the hair industry.

The best part of my day is… Dealing with people and making people feel great about how they look.

---
BRENT'S TOP FIVE TIPS
≠ Follow what is fashionable.
≠ Listen, listen, listen!
≠ Work hard.
≠ Hear your clients
.
≠ Find a mentor.